"SMAR-T" Multi Channel Digital Recorder
SMAR-T Digital Recorder
The equipment is intended to ensure the fullest and continuous recording of all events taking place in the process of operation of a control system (firstly, air traffic control systems), surveillance and security systems, as well as at production facilities.
Various kinds of information can be recorded simultaneously including:
Sound (microphones, telephones, speaker phones, radio communication, etc.)

Video cameras

Video stream from display screens

Signals coming from radars and other sources of information related to air and surface movement of objects (location and movement).
Number of channels and number of information types are unlimited.
All records can be stored for 3 months and more.
The recorded information can be played back at any time (synchronously, same as recorded) and used for the following:
Studying various cases which take place in the process of control system operation

Analysing events and their causes when investigating accidents.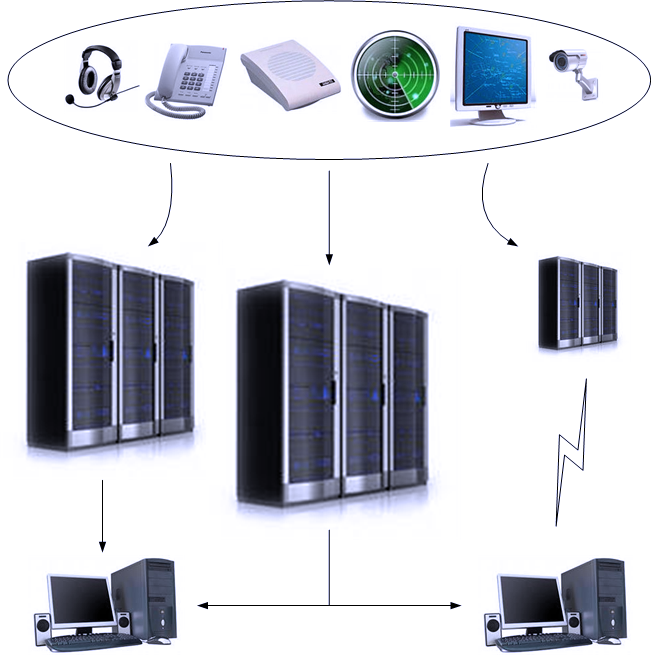 ---

---